Our review of iTalk
iTalk Telecom
When it comes to delivering broadband, size isn't necessarily everything. Can small, bespoke internet service providers really deliver a better service than the major players? When it comes to customer satisfaction, the small ISP iTalk Telecom have an excellent reputation on Trustpilot
iTalk is not the cheapest broadband provider, but are they worth the money?
Broadband option 1 'Simply Broadband'
This basic package 'Simply Broadband' is £28.99 per month for a standard ADSL connection with unlimited usage and an average download speed of 10Mbps. It comes with a free 'very basic' router as you would expect at this price. Line rental is included, but no inclusive calls (see additional calling plans below). An adequate package for 1 or 2 users who want simple internet usage for shopping and catch-up TV, but don't require the demands of ultra-high definition 4K TV or (FPS) online gaming. Although, this package is at the very lowest entry point for broadband so is the speed. Spending an extra few pounds per month would open your options up significantly. Enter your postcode into our broadband availability checker to compare prices.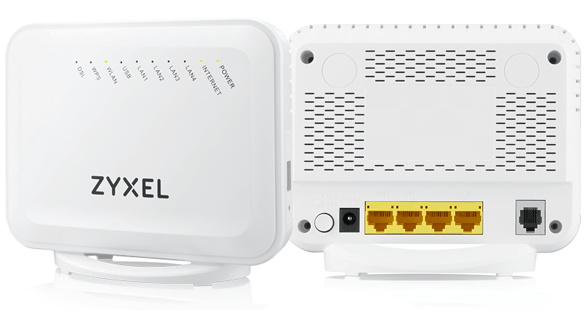 iTalk router ZYXEL (VMG1312-T20b) specifications:
| | |
| --- | --- |
| 1 | Modem type - VDSL, VDSL2, ADSL2+ |
| 2 | Data transfer rate - 300Mbps |
| 3 | 2 x Internal antennas |
| 4 | Frequency band - 2.4Ghz |
| 5 | Connectivity - Wired & Wireless |
| 6 | Brand / Model number - (Zyxel VMG1312-T20B) |
| 7 | Router key features: Auto-sensing, NAT support, VLAN support, MAC address filtering, Parental control, Firmware flash, File sharing, Access Control List (ACL) support, Quality of Service (QoS), DHCP server, Hide SSID - Total 4, DNS proxy, Reset button, VoIP support, DiffServ Code Point (DSCP) support, Denial of Service (DoS) protection, IPTV support |
Broadband option 2 'Fast Fibre'
The second broadband option called 'Fast Fibre' is a fibre connection with an average download speed of 35Mbps. This is a better option if you want a more stable connection and multiple users online at the same time. If you live in a large property, we'd recommend investing in a better router as the free one may not manage a strong Wi-Fi signal in all rooms.
Broadband option 3 'Superfast Fibre'
iTalk, 'Superfast Fibre' offers an average download speed of 63Mbps. It's a great speed but there's not much in the way of extras on this package to warrant the price tag. Disappointingly you still get the basic, no-frills router.
However, if you're looking to escape the mainstream ISPs for one that focuses more on customer service and a guarantee of no price hikes during your contract, then iTalk is well worth considering.
iTalk Fibre to the premises
iTalk introduced 'fibre to the premises' FTTP broadband in January 2023. Prices start from £29.99 per month for a 40Mbps connection, two additional packages are available. Full Fibre 100 offers a download speed of 80Mbps or Full Fibre 250 which has an average connection speed of 220Mbps. See our broadband terminology guide here to understand more about FTTP Broadband.
iTalk Phone bundles
No calling plans are included with any of the broadband packages from iTalk. So, all calls made would be 'Pay-as-you-go' unless you add a calling plan. iTalk's calling bundles are great value. 'Evening and Weekend' calls can be included for just £2 extra per month or 'Anytime calls' for £7. Both options include calls to UK landlines beginning with 01, 02, 03 or 0845. All calls to mobiles are charged at standard rates.
Evening and Weekend calls for £2 per month (Mon – Fri 18:00 to 06:00 and all day Saturday and Sunday)
Anytime Calls for £7 per month
International - Discounted rates for £1.50 per month
The 'International Discounted Rates' bundle will reduce your international landline calls to 3p per minute plus a 15p connection charge. The discount includes calls to the following countries; Australia, Austria, Belgium, Canada, China, Denmark, Estonia, France, Germany, Hong Kong, Ireland, Italy, Malaysia, New Zealand, Norway, Portugal, Poland, Spain, Sweden, Switzerland, and the USA.