Our review of Zen Broadband
Who are Zen Broadband?
Zen have been around longer than Google but it's probably not the first ISP that you think of. Zen was founded in 1995 by Richard Tang and his brother David. The company started in Rochdale Lancashire and is the UK's oldest ISP, Zen still retains its company ethos, which is to focus on people first and profit second. The Sunday Times listed Zen as the 44th best company to work for in 2020.
Zen's passion to look after staff and foster an initiative approach to helping customers has led them to create an award-winning, resilient company. Zen have previously heavily focussed on delivering business broadband but is now pushing back into the consumer market and taking on the big four; BT, TalkTalk, Virgin Media & Sky.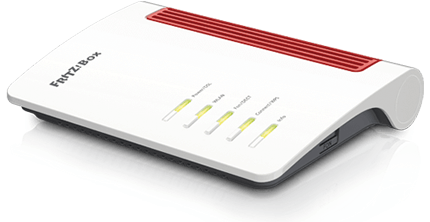 Zen Broadband options
Zen offer fast and reliable business and consumer broadband packages. Options include standard 10Mbps ADSL broadband, 35Mbps & 66 Mbps Superfast fibre & Ultrafast 900Mbps as well as G.fast connections which can deliver speeds of up to 330Mbps. Only a small handful of UK ISPs offer all of these options. Check if Zen Broadband is available in your area
Zen FRITZ!Box router review
The FRITZ!Box 7530 is a high-end comprehensive router which comes free with any 12, 18, or 24-month Zen broadband contract. The router has a built-in DECT phone system which is compatible with all common wireless DECT telephones. Up to 6 cordless phones can be connected to the FRITZ!Box router. Alternatively, you can connect an analogue phone or fax via the RJ-11 port on the rear of the router. The FRITZ!Box router can seamlessly synchronise with your Google contacts so your home phone and mobile contacts are always up to date.
The FRITZ!Box is a dual-band router that simultaneously transmits on 2.4-GHz (up to 400Mbps) and 5-GHz (up to 866Mbps) frequency bands. The smart auto channel search will find the optimum Wi-Fi channel to minimise interference from neighbouring WiFi signals. The connection quality is displayed for each device connected to the network. The router has 4-gigabit ethernet ports on the rear (WAN via LAN port 1). The router has one USB port to connect a network printer or share media storage. The FRITZ!Box has easy-to-use VPN functionality and great parental control features (see below).
FRITZ!Box Guest WiFi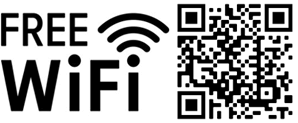 The FRITZ!Box has the option of a private guest WiFi network which is separate from your home or business network. You can even create a custom welcome page with your own image and welcome text; great for cafes, small shops or your guests at home. You can even opt for guests to consent to your terms and conditions via a check box before granting access. Traffic management options can be deployed to your guest network so its usage it limited to general web browsing and emails, avoiding user abuse. Access can also be gained by offering guests a convenient QR code image to log in. Join Zen and get a free FRITZ!Box router
Awesome and convenient parental controls
With the Zen FRITZ!Box router you can use tickets to allow devices to access the internet regardless of the time limit set in the FRITZ!Box parental controls. Each ticket consists of a randomly generated six-digit code. If a device redeems the ticket in a web browser, it's then granted a single, 45-minute extension of online time. It's an uncomplicated method of managing ad hoc screen time for surfing outside of parental control time slots without having to adjust the parental control settings in the router.
Free static IP address
All Zen customers get a free static IP address. This feature is typically something you require if you're running your own business and want to connect remotely to your office computers. With a static IP address, you can manage your home or business network via the FRITZ!Box router from anywhere in the world. Gamers will also benefit from the ability to host online gaming sessions.
Zen Home Phone
Zen include phone line rental with any broadband package that requires a phone line to work. This includes fibre broadband that utilises a traditional copper phone line. If you have a direct FTTP (fibre to the premises) broadband package it won't be included as standard. If you make a lot of calls from your landline, you can opt for a 'Line Rental Plus' bundle which gives you unlimited anytime calls to UK landlines starting with 01, 02, and 03 for an additional £6.51 per month. Mobile & International call bundles are also available. The caller display feature is available as standard, free of charge.