Keepgo lifetime data – No monthly fees
Curious about Keepgo and their 'Lifetime Data SIM's'? We decided to put it to the test and review this flexible service. Plus, we'll reveal how to secure an extra 3Gb of data when you join. You can download your eSIM in minutes and start using it straight away.
Effortless setup - Keepgo provides multiple ways to access their data service. If your phone isn't locked to a network provider, you can either switch to Keepgo's physical SIM card or utilise a dual SIM option (available on most current phones).
To get started, create an account online and select the data roaming plan that suits your needs. After selecting your plan and paying, you'll instantly receive a QR code and installation instructions for your eSIM.
Keepgo eSIM bundles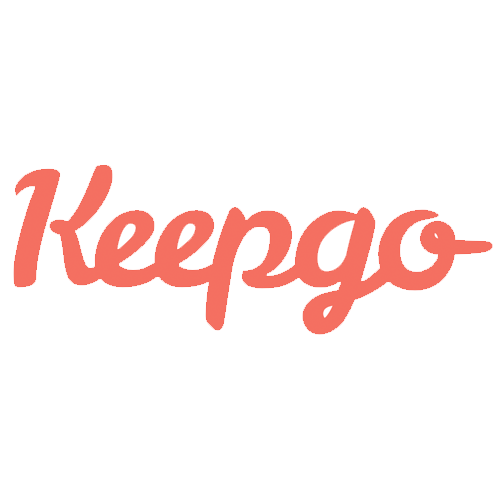 The variety of pre-bundled packages on the Keepgo website is a little overwhelming. It's worth taking the time to investigate every option. Each plan clearly states which countries the data can be used in and the network carrier available to use.
Some packages offer more flexibility, spanning multiple network carriers. If you plan to use your eSIM in the UK, selecting a tariff plan that includes O2, Three and Vodafone ensures excellent coverage across the country.
Data Roaming after Brexit
After the UK's exit from the European Union, many UK network providers reintroduced data roaming charges for european travel. These charges may include daily access fees to access your 'Roam, like at home data'. With a Keepgo pre-paid data SIM you can avoid data roaming charges.
Lifetime data – No monthly fees
While some other providers offer prepaid eSIMs with data that typically expires in just a week or a month, Keepgo offers a more cost-effective and convenient solution. With Keepgo, your data remains active for a lifetime with just an annual top-up. This approach ensures long-term connectivity without the need for frequent renewals.
Everyday versatility
One significant advantage of incorporating Keepgo's eSIM into a dual SIM phone is the assurance of continuous connectivity. When your primary network provider experiences poor signal, the dual SIM functionality enables you to switch to your Keepgo eSIM seamlessly. This provides you with an alternative network, ensuring uninterrupted coverage.
Hotspot devices
You can use your data on a smartphone hotspot, just like you would with a regular SIM. This allows you to share your data with others, extending your connectivity to multiple devices. Alternatively, you can purchase a hotspot device with a prepaid Sim card directly from Keepgo. While we haven't personally tested their hotspot devices, their network service and customer support have been outstanding.
Prepaid data roaming
Keepgo has the advantage of offering a prepaid account that allows you to track your data consumption costs easily. For added convenience, your account can be set to auto top-up, ensuring you'll never run out of data. It's worth noting that this auto top-up feature is switched off by default. You can also enable bill protection, automatically ensuring you are never charged more than a predefined amount.
Keepgo is a clear winner and a no-brainer when it comes to data roaming. This is how telecoms should be done! Give it a go, we promise you won't be disappointed. + 3Gb of extra data when you sign up here
How to Get the Extra 3Gb of Data
To claim your additional 3Gb of data, simply follow our sign-up link below. Joining via this link will allow you to access an extra 3Gb of data. This offer is available for any new customer purchasing a 1Gb or above data plan. The bonus reward will be created within six hours and accessible via your account. Claim 3Gb of data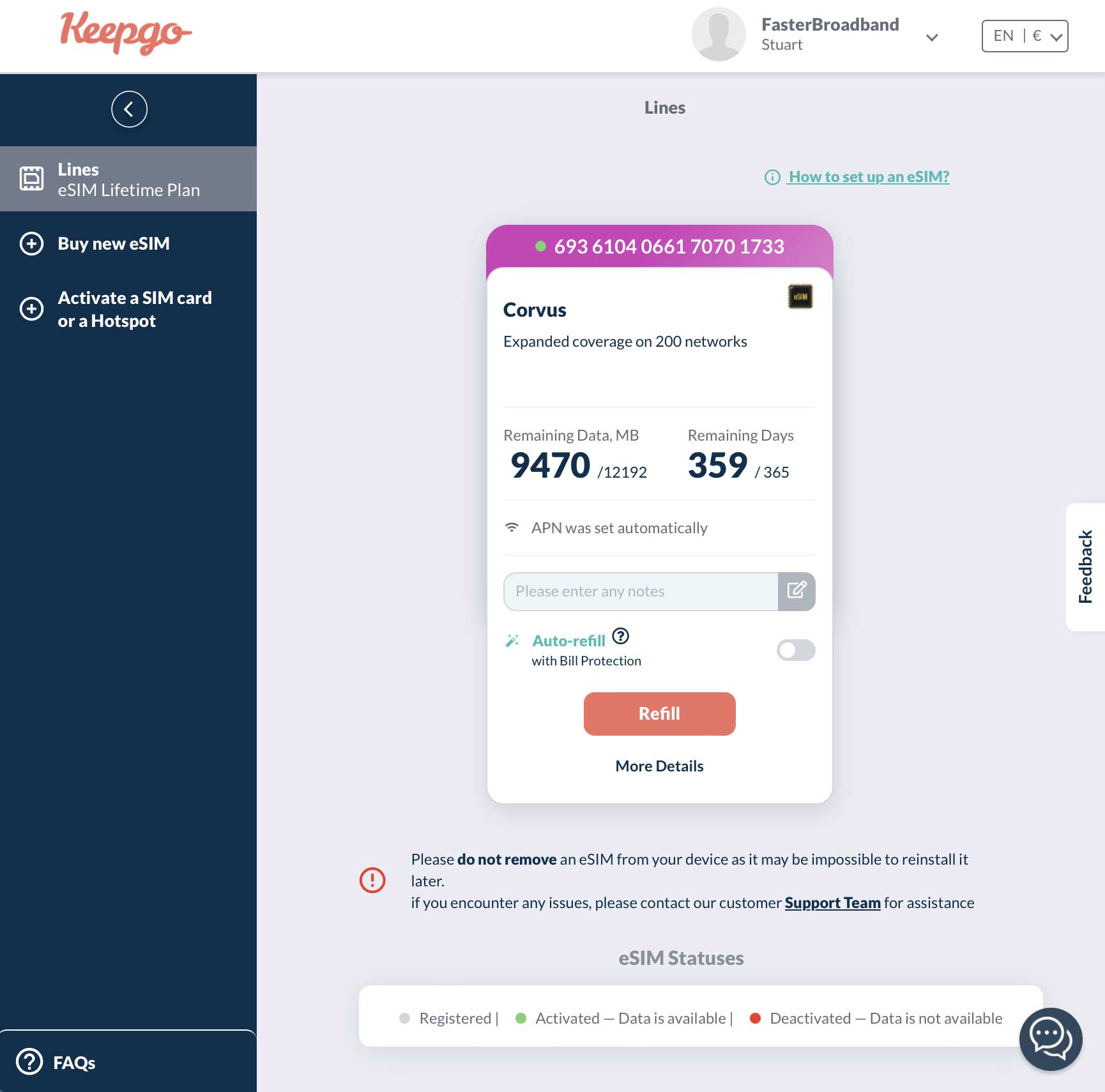 Our only negative feedback
Keepgo's tariffs are all listed in Euros or Dollars which is a little frustrating for UK consumers. Tariffs start from as little as £2.60, so if you just want to try it out it's not going to break the bank.